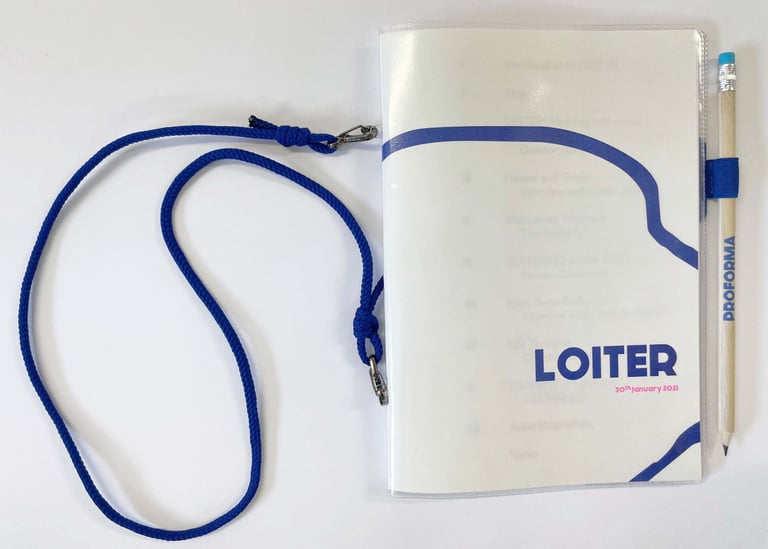 This LOITER guidebook is a supplement to a one-day digital live art exhibition produced by PROFORMA exploring Chapel Street which links Manchester and Salford and features specially commissioned artworks by Omid Asadi, Juliet Davis-Dufayard, Tink Flaherty, Parham Ghalamdar and Christian Selent.
This digital guidebook has been created in collaboration with Shy Bairns and adapted to provide a unique experience of LOITER, acting as a digital guide to support the livestream of artworks across the Chapel Street route without the need to traverse this route in person.
In this booklet you will find an interactive map with links to artworks, texts from the curator Chris Bailkoski, each commissioned artist and curator Julia Makojnik.
The full LOITER film will also be live streamed on 14th August exclusively through www.proforma.org.uk/loiter and www.facebook.com/proformafestival
The guidebooks are limited to 50 numbered copies.